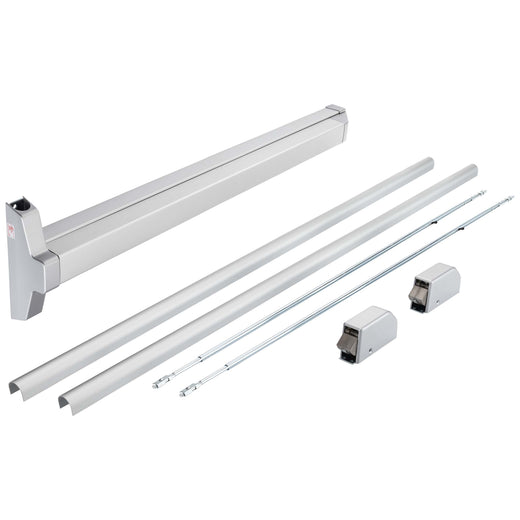 Narrow Stile Vertical Rod Exit Device, UL Panic Rated, 34 1/2 In. X 84 In.
Product #: PEN3684VPP
|
Finish: Powder Coated Aluminum
Description
Narrow Stile Surface Vertical Rod Exit Device For Double Doors
Can Be Used For Doors 25 To 36 Inches Wide
Can Be Used For Doors Up To 84 Inches High
Can Be Used On Hollow Metal Or Wood Doors With Minimum 2 Inch Wide Stiles
Push Bar Length Can Be Cut To Desired Width During Installation
Non-Handed, Works With Left And Right Handed Doors
Hex Key Dogging Feature
UL 305 Panic Rated
ANSI Grade 1
ADA Compliant
Exterior Trim Available In Entry And Passage Functions
Mounting Hardware And Strike Plate Included
Fabricated With Aluminum
Powder Coated Aluminum Finish.
You May Also Like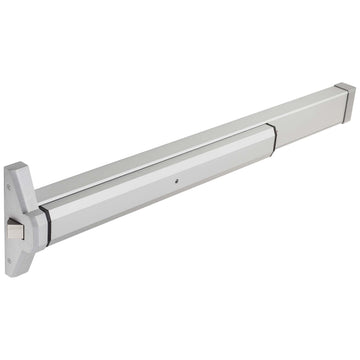 Product #: PEN36PP
Finish: Powder Coated Aluminum
$604.10 (List Price)
6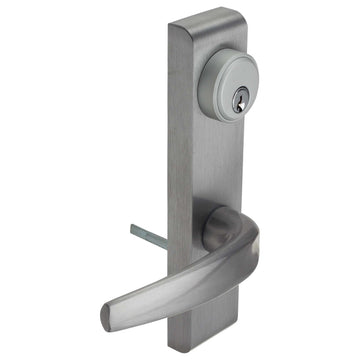 Product #: ESCN95ET
Finish: Powder Coated Aluminum
$309.29 (List Price)
117
Product #: ESCN95PS
Finish: Powder Coated Aluminum
$282.39 (List Price)
42